WORKCAT 40
Company: Remia-plast d.o.o.
Headquarters: Kerestinec
Website: www.remia-plast.hr
Two Yanmar engines are installed in three WORKCAT 40 catamaran working boats intended for maricultural works. The characteristics of this fiberglass boat are its ability for maneuvre, reliability, deck's big working areas and cost-effectiveness.
Basic technical characteristics
| | |
| --- | --- |
| Length | 11.96 m |
| Beam | 6.80 m |
| Draft | 0.97 m |
| Capacity | 15500 kg |
| Yanmar Engine | 2x130 HP |
| Max. Speed | 8 knots |
| Material | fiberglass |
Engine
This working boat runs on two Yanmar engines 6CHE3L. See engine's specifications below.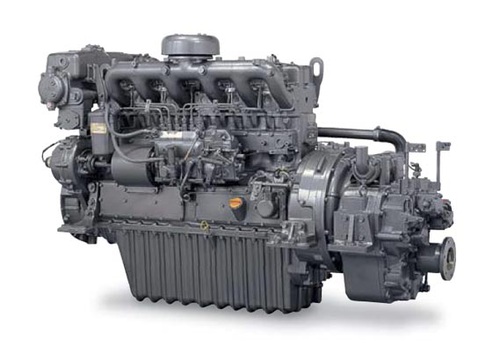 More on the boat:
Workcat 40 is a working boat built in the Remia-plast shipyard known for successful construction of leisure boats. It is a boat that supplies fish farms and from which various tasks are done: fish feeding, fishing, nets maintenance and cleaning, anchoring, cage pushing and towing and other maritime tasks. 
There is a hybrid crane Palfinger PK15500 with a hybrid winch on the deck, with a range of 420 degrees, reach up to 12.4 m and cargo lift up to 2500 kg. The boat is managed by one person. Fuel tank capacity of 2000 l and cost-effective engines enable the boat's long reach.
Two Yanmar engines run the boat to the speed of 8 nods at 90% load, which means this working boat is quite fast. 
It is easily transformed into a recreational boat or for transporting passengers for various purposes – to reach distant beaches, excursions and diver transportation. In that case, it can board up to 50 passengers and is equipped according to client's wishes.