Salona 60
Company: AD BRODOVI d.o.o.
Headquarters: Solin
Website: www.salonayachts.com
Salona's new model marks its entering to a completely new market segment - luxury semi-custom yachts.
Basic technical characteristics
| | |
| --- | --- |
| Overall length: | 19.20 m |
| Waterline length: | 17.80 m |
| Beam: | 5.40 m |
| Draft | 3 m (fiksna kobilica), 3.50 - 2.70 (pomična kobilica) |
| Ballast | 7.000 kg |
Download pdf
Engine
Salona 60 runs on Yanmar's engine 4LHA  HTP 160 HP in combination with the hydraulic gearbox KMH50A.
 See the engine's specifications below: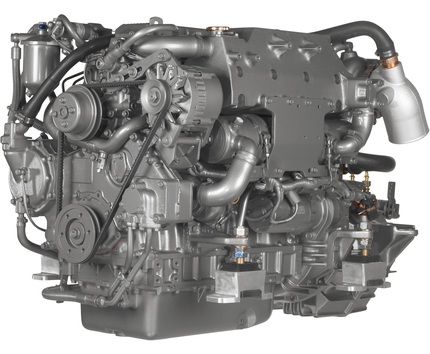 More on the yacht:
Salona 60 is a sailboat of an unyielding sports design developed by the American Cup designer Jason Ker. 
The elegant exterior offers a large space for the "outside life", while the smooth lines of the yacht's body guarantee uncompromised performance which made Ker's projects world famous. 
On the other hand, Salona kept the spirit of a modern, elegant interior design according to the owner's wishes – its primary objective being a clear communication with the environment. The sailboat's side openings are not only decorative since the visual contact with the surrounding and great amount of natural light attribute to creating an entirely new relaxing atmosphere in the below deck area. 

Thanks to the combination of natural material and modern interior texture together with the most advanced technological solution used in the sailboat's building as well as our well-known elegant layout, Salona introduces a new freshness to the market.