Salona 380
Company:  AD brodovi
Headquarters: Solin
Web site: www.salonayachts.com
The first model of a new series of Solin's shipyard performance cruisers will be successful in regattas and comfortable for cruises.
Basic technical characteristics
| | |
| --- | --- |
| Overall length | 11,60 m |
| Waterline length | 10,00 m |
| Beam | 3,72 m |
| Draft | 2,15 m |
| Ballast | 6930/2270 kg |
Engine
Salona 380 runs on Yanmar engine 3YM30 with sail drive. See engine's specifications below.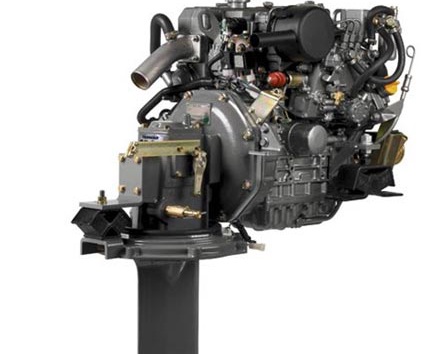 More on the yacht:
This interesting project is the work of the Italian designer Maurizio Cossutti. Cossutti is well-known for projects which are proud with their results in ORC competitions. His sailboats are beautiful and modern. This is a completely new model which succeeds the very successful Salona 38. Sporting and elegant body lines come to the fore in both ORC and IRC examples.
 
It was built by the method of vacuum infusion and by using an inox grid which carries the keel to which the mast load is transferred. Vinyl ester with composite reinforcement was used. 
A lot of attention was given to the cockpit design with enough space for a bigger crew than this sailboat needs. As usual, its stern can be opened and transformed into a platform. 
The Helmsman has two helm wheels at his disposal. The wheels turn deep and precise sheets of helm while three pair of winches are used for sail control. If we add 8/10 mast embedded to the cockpit's flooring and the optical rods that strengthen it, we can see we are dealing with a sailboat that counts on good results in competitions. 

There are three versions of interior available. Two are with two cabins with the difference in the size and position of the bathroom. The third version has three cabins. In the two-cabin versions the stern cabin takes up almost two thirds of the boat's width and is extra comfortable. The salon is spacious with an L-shaped kitchen and navigation table. Two people can sleep on the two benches, if necessary. If you choose the two-cabin interior, the bathroom can have a separate shower. The cabins are spacious enough for a sailboat this size. The front cabin has a double door which gives an additional sense of spaciousness if opened at the same time.