AQUA CULTURE SOLUTIONS
Submergible net cleaning robots
Yanmar's experience in wider spectrum of products like this kind of robot dates back to 1988. Navela started spreading its business in this direction in 2009. The robot cleaner is a part of mechanical, professional and durable Yanmar equipment. There are maintenance services available all over the world.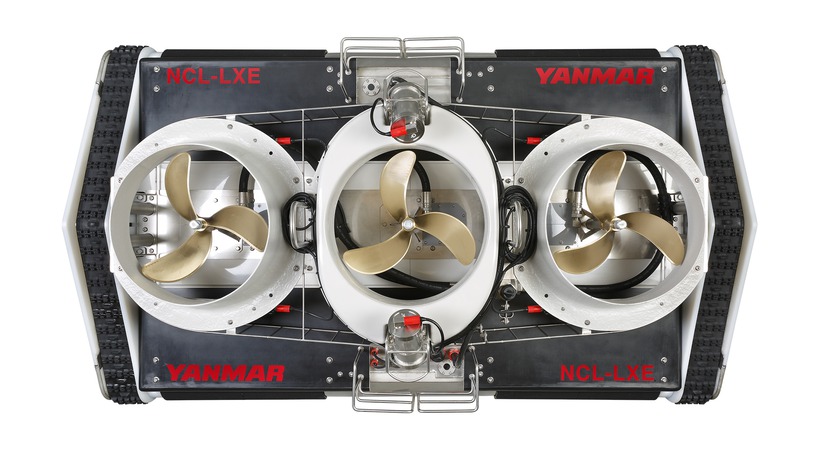 ---
Important preformances
Short preliminaries as well as the fact that the "cleaner" ship does not need to be shifted along the cage, rather, it is stable on one location; the robot is easy to handle - it moves vertically down the cage, its visibility is 155 degrees in horizontal and 120 degrees in vertical area, there is a compass on it for orientation; cleaning range is 1910 mm 14 meters per minute; cage diameter is 38 meters; number of working hours 6; high pressure water is used for cleaning only; high quality cleaning; fuel saving.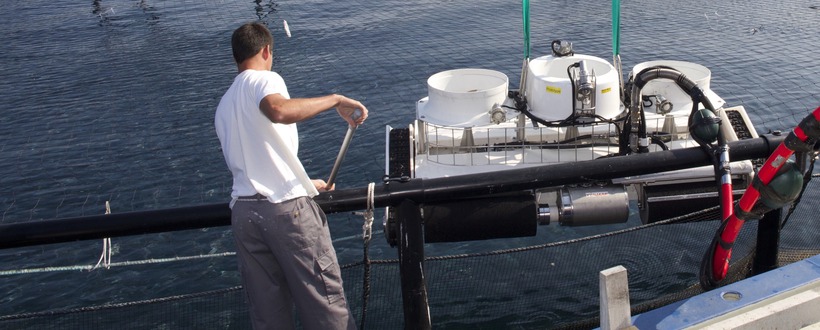 Positive effects of the robot's regular usage 
Healthier fish leading to higher standards; nets last longer and have to be changes less often – ergo, lesser need for scuba divers, working ships and different operators; real time monitoring and visual transmission of the cleaning; one person is enough to handle it.
Models
NCL-LX
Movement speed: 14 m/min

Cleaning surface: 1.91 m*

Maximum cleaning speed: 1,600m2/hr

Maximum depth reach: 50 m
*4 times bigger surface than Mark III model
NCL_SX3 Mark III
Movement speed: 12 m/min

Cleaning surface: 0.57 m

Maximum cleaning speed: 372m2/hr

Maximum depth reach: 50
Preformance simulation
Download brochure